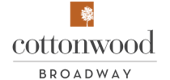 Take a Self-Guided Tour of Cottonwood Broadway Apartments
Experience a new way to find your apartment! Tour your way on a path fully personalized for you. While you're out exploring, help is just a text away. It's easy!
Tour Your Way
Come when you want during office hours and discover everything our community has to offer. Bring your dog, best friend, or future roommate to help you explore your new apartment! Scan our QR code to chat with our live concierge and go!
Fully Personalized for You
After you scan the QR code, it will direct you to chat with our live concierge. Let us be your personal virtual guide while you're on tour. Customize your tour, make it your own, and explore all of the wonderful features and amenities our community has to offer.
Just a Text Away
Your tour concierge is here for you during your tour and afterwards.
about anything -amenities, availability, or starting your application. Our team will answer all of your questions along the way. Still have questions? Our onsite associate will also be available to assist you with any questions too!
Virtual Tours
Available for live or
on-demand walkthroughs.
> More Info
Floorplans
Check out all of our floorplans and availability here!
> More Info
FAQ
All your questions about living here, answered.
> More Info