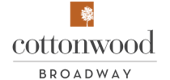 Discover Our Location!
Cottonwood Broadway's optimal walkable location in Downtown Salt Lake City, combined with the convenience of being just footsteps away from local transportation, makes it the perfect place to call home. Take advantage of Salt Lake City's public transportation options, such as the TRAX Red Line, Green Line, and Blue Lines, that will take you where you need to go. TRAX lines offer practical accessibility to the University of Utah, SLC International Airport, many popular neighborhoods, and the best dining and entertainment Salt Lake City has to offer. There are plenty of alternative transportation options near Cottonwood Broadway Apartments - perfect for a walkable, bikeable, and city-loving lifestyle!
Plan your trip from Downtown Salt Lake City with UTA's recommended Transit app for the best mobile trip planning experience.
Contact

325 E 300th South Salt Lake City, UT 84111

(801) 449-3357
Key Locations

University of Utah

2.3 Mi
Downtown Farmers' Market
Since 1992, the SLC's Downtown Farmers Market has been offering a place for farmers and food purveyors to interact with residents of Salt Lake City and beyond.
S-Line Street Car
Take advantage of free transportation with the S-Line Street Car running from Downtown Salt Lake City to Sugarhouse and South. The two-mile line provides riders with a convenient and neighborhood-friendly way to visit parks, shops and restaurants and connect with TRAX and bus lines.
Whiskey Street Cocktails & Dining
The name harkens back to Salt Lake history. Before it was changed to Main Street in 1906, this stretch of road had been designated "Whiskey Street" by Brigham Young himself. It was a place where gentiles were able to quench their thirst.
University of Utah
The University of Utah is just a few minutes away at the base of the mountains in Salt Lake City, Utah. It is the flagship institution of the Utah System of Higher Education.
Vivint Arena
Vivint Arena is an indoor arena located in Salt Lake City, Utah and home of the Salt Lake City Jazz basketball team.
Laurel Brasserie & Bar
Located in the center of one of America's most beloved cities, Laurel Brasserie & Bar features menus that will excite restaurant enthusiasts, while dazzling locals and visitors with an expansive wine and cocktail list.